Flair Cleaners Costume Department provides complete dry cleaning and laundry services for all stage and screen productions.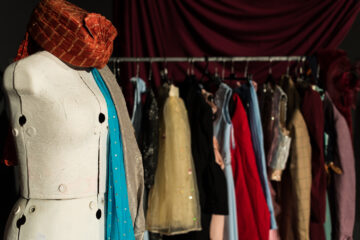 Motion Pictures
Television
Commercials
Music Videos
New Media Programs
Theatrical Productions
Live Performances
At Flair, we've earned a reputation for the care and attention we pay to every client and each item. We are passionate about helping your designs make a statement on stage or on screen.
Pickup & Delivery
With 24/7 pickup & delivery, our professionals are ready when you need us. And, we will meet or exceed your specific COVID-19 safety requirements. Our 60+ years of experience give us unique expertise in a wide range of garments and fabrics including leather, sequins, and fur.
Our
Services

Include
Dry Cleaning
Laundry
Garment Restoration
Tailoring
Hand Finishing
And much more
When designing award-winning costumes you need a dry cleaner that pays meticulous attention to quality.
Contact our Costume Department for more information or to set up your account.
For more information, call Bob Singer: (818) 748-8821 or email BobSinger@FlairCleaners.com